In the UK:
JUNG UK Office
The Light Bulb
LU 2.14
1 Filament Walk
Wandsworth
London SW18 4GQ
Michael Seeland
Telephone 07966 023744
Email m.seeland@jung-uk.com
Albrecht Jung GmbH & Co. KG:
Volmestraße 1
58579 Schalksmühle
Germany
Sales – International
Telephone +49 (0) 23 55/80 65 53
Telefax +49 (0) 23 55/80 62 54
Email mail.vka@jung.de
Links:
www.jung.de/en
International offices
Online catalogue
---
JUNG is a leading manufacturer with more than 100 years history. All products offer quality and design coupled with the certified "Made in Germany" proof of origin.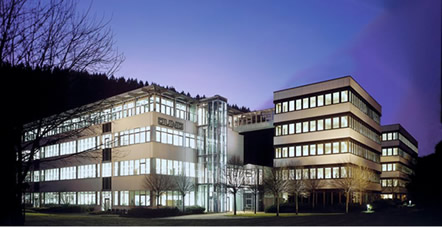 In 1912, Albrecht Jung GmbH & Co. KG was founded in Schalksmühle located in the Sauerland region of North-Rhine Westphalia, Germany. Within over 100 years of its successful history, the company has established as a specialist for electrical switches and systems under the motto "Progress as a Tradition". Having its own subsidiaries and represented by a number of agencies all over the world, JUNG has firmly established in the industry, also on an international scale. Our success is based on teamwork and innovative strength.
---
Product lines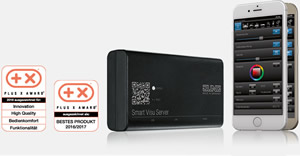 Smart Visu Server
Visualisation solution for the smart home
The Smart Visu Server is the optimum solution to visualise a KNX installation both quickly and cost-effectively. The compact device for wall or rail mounting certainly packs a punch: simply launch the integrated commissioning interface SV Control via the web browser and create the visualisation following an intuitive process.
The operation is carried out via the clearly structured user interface Smart Visu Home, whereby the user can carry out own settings or actions. The device has been conceived for mobile control via smart devices – independently of the operating system – and thus provides an added plus in terms of convenience and flexibility.
The advantages at a glance:
• Simple and fast programming
• Customised end user settings possible
• Clear and intuitive interface
• Convenient control via smartphone or tablet
• Integration of Live Style products such as Philips Hue
• Future-proof due to updates and upgrades
[Click here for more information]

---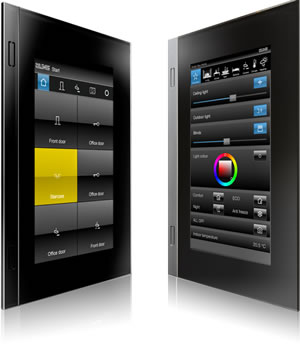 Smart Control 7
Control panel for the complete building system
As a control panel, the new Smart Control 7″ takes over the control of various home automation systems using apps. Both eNet and KNX installations as well as door intercom functions can be operated via a single device (in connection with the Siedle Smart Gateway) – either separately or in parallel.
Thanks to the JUNG Launcher, all the available applications are clearly displayed and can be launched simply by touching the relevant icon. Due to the open operating system, the Smart Control 7″ can also be extended by further apps at any time.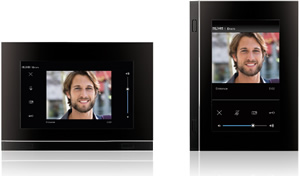 The advantages at a glance:
• one panel for the control of the entire building
• 7 " display
• flat shape
• Touch-Display with intuitive user interface (JUNG Launcher)
• Control systems via app (KNX, eNet, door communication, etc.)
• individually configurable functionality with expansion options thanks to an open operating system
• for horizontal or vertical installation
• elegant design covers in aluminum or black
• Additional visualisation on mobile devices possible
[Click here for more information]

---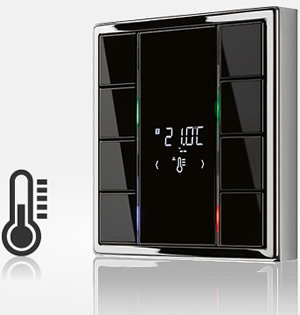 F 50 KNX Compact room controller
Variety of functions, intuitive operation
New room controller for the KNX F 50 family: the KNX compact room controller appeals by intuitive operation and two built-in temperature controllers. The backlit LCD clearly shows the most important values and functions, irrespective of the viewing angle. Depending on the respective functions, the button icons shown on the display may be individually selected during programming. Buttons labelled by means of the Graphic Tool further assist the user in assigning functions; the same applies to the RGB status LEDs. Push-button sensor or controller functions may be assigned to each of the room controller.