JUNG KNX – A Secure Standard Brochure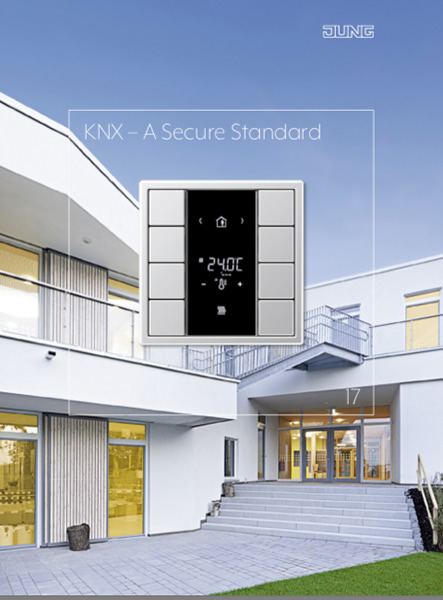 Mature KNX technology means a plus in security. To effectively safe- guard the infrastructure against attacks, particularly in hotels and public buildings, in a professional installation, measures need to be carried out at hardware and software level.
This brochure includes a checklist for increased security in KNX installations.
downloads.jung.de/catalogue/pdf-catalogues/en/JUNG_KNX_Secure_EN.pdf