ABB MyLearning Virtual Classes in June: Shutter Functions, Alarm Functions and Emergency Lighting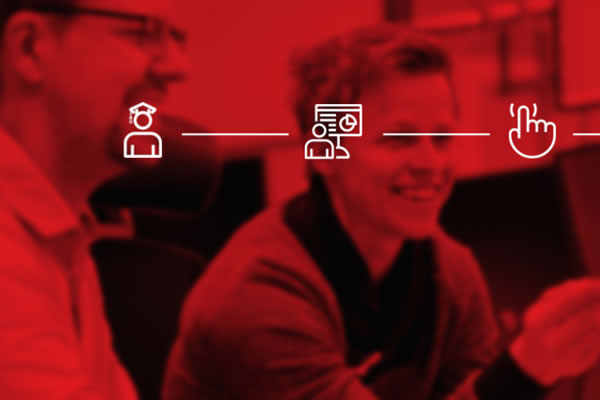 ABB's MyLearning is your gateway to a comprehensive training portfolio including virtual classes for its KNX and building control portfolio.
These include:
Online Learning Session: ABB KNX Combi Switch Actuators – Shutter Functions
June 4, 2020 08:30 AM-09:00 AM or
June 4, 2020 02:30 PM-03:00 PM
The new KNX Combi Switch Actuators SAH/S have fully integrated shutter functionality. In this online learning session, the focus is on the ETS Application with the shutter and blind functions.
Online Learning Session: ABB Control Touch – Alarm Functions
June 18, 2020 08:30 AM to 09:00 AM or
June 18, 2020 02:30 PM to 03:00 PM
The ABB Control Touch is a multi-purpose device for home automation / building control systems. This online learning session will detail the alarm functions of the Control Touch unit, the parametrisation of the device and a range of practical examples.
Online Learning Session: KNX DALI Gateways DG/S x.64.x.1 – Emergency Lighting
June 24, 2020 08:00 AM to 09:00 AM or
June 24, 2020 02:00 PM to 03:00 PM
In this Webinar we come you to a further powerful application, Emergency Lighting. Get some more information around this function incorporated in our DALI Gateways DG/S x.64.x.1
For more information and access to the full catalogue of resources visit:
mylearning.abb.com/?q=learning/catalog-search
These online learning sessions are also archived on the ABB Home and Building Automation YouTube channel at: