ETS Apps – Functional/ Flexible/ Tailormade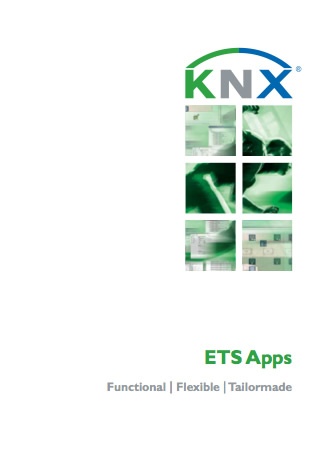 Apps make ETS even more versatile.
There are Apps for iPhone, for smartphones, for tablets – and since the launch of ETS4 there have been Apps for the Engineering Tool Software ETS. In principle, the ETS Professional is sufficient for users wishing to install and configure KNX installations. Just as for mobile phones, users may however want additional functionality when applying KNX. As not all can be part of the ETS basic functionality, ETS Apps are offered in the KNX Online Shop.
www.knx.org/media/docs/downloads/KNX-Flyers/ETS%20apps/ETS-Apps_en.pdf