JUNG Webinars 2020: Secure Installations with KNX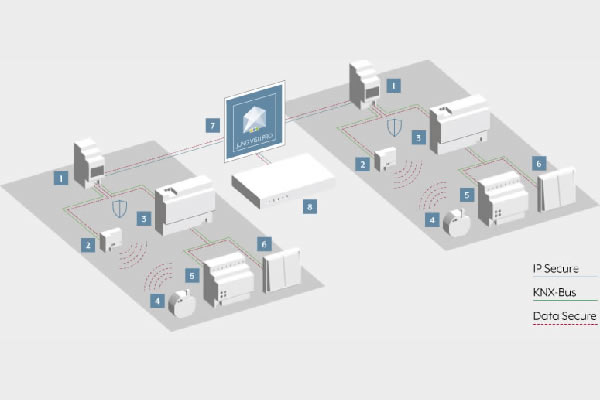 The infrastructure of a smart building should also be digitally protected against break-in attempts. From the safety concept to encryption to the simple commissioning and remote maintenance: we cover the hardware and software measures offered by KNX Secure in these webinars.
PART 1 SECURE INSTALLATION AND BASIC PRINCIPLES
Wednesday, 14.10.2020 | 10:00 – 11:00 am CET
Tuesday, 20.10.2020 | 14:00 – 15:00 pm CET
In the first part of our KNX Secure webinar, we show you how simply JUNG components are installed with KNX IP Secure and KNX Data Secure. From wiring to the setup in ETS: we give you the important principles for using KNX Secure.
PART 2 SECURITY PUT INTO PRACTICE: TIPS, TRICKS AND TOOLS
Wednesday, 28.10.2020 | 10:00 – 11:00 am CET
Tuesday, 03.11.2020 | 14:00 – 15:00 pm CET
Once it has been installed and configured in ETS, a smart building with KNX Secure is protected against virtual break-in attempts. You will learn in the second part how the system can also be maintained remotely and which other benefits are produced by JUNG KNX.
Register here:
www.jung.de/en/10237/service/jung-webinars-2020/knx-secure