KNX Association Announces 30% Off ETS5 Products in March
Were you planning to order new ETS5 products or maybe upgrades to ETS5 of the ETS products you already own?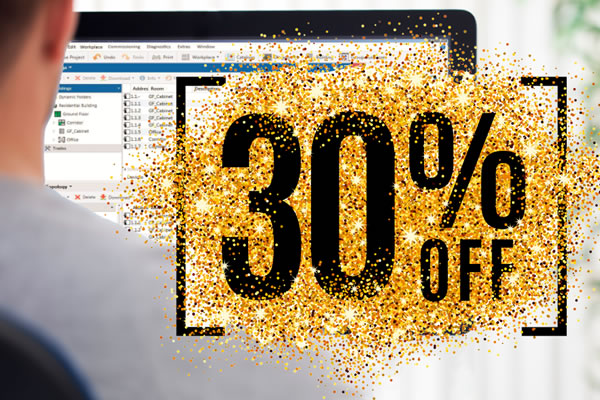 In March, KNX Association will propose its special Spring offer with a reduction of 30% on all its ETS5 products (Professional, Lite, Supplementary) either on new licenses or upgrades. Don't miss this opportunity!
Conditions (*)
New ETS5 Professional/Supplementary/Lite
Upgrades to ETS5 Professional/Supplementary/Lite
This offer can not be combined with other actions or voucher
Reduction only valid on the regular prices
(*) Offer only valid for orders made on MyKNX – Offer valid until 31.03.2021
www.knx.org/knx-en/for-professionals/newsroom/en/news/March-2021-ETS5-products-special-offer